Coaching Facilitation
Knowledge/Knowing, Awareness and Innovation for Resilient Leaders
(Online coaching sessions and one-day fast track coaching facilitation)
Personal Resilience Intelligence (PRQ) Coaching for...WELLBEING
PRQ coaching involves a facilitation process and exploration of solutions specific to yourself.
Resilience is the ability to absorb a shock and to come out of it the other end. A key to survival (McKinsey, 2020)
Are you feeling overwhelmed? Have you got to the edge? Do you need to navigate the tides of change, highs and lows but still keep your equilibrium? If so, then coaching for personal resilience may be for you. In post-covid era focusing on our personal resilience and wellbeing is key. Practical and unique inner and outer solutions are offered to support you through the waves of change. Need support to make a difference? Through a facilitated one to one process explore and acquire a new range of skills and appreciate what is important for you for personal resilience and wellbeing – a mind, body and spirit approach. Be guided by expert coach and author of Book Leadership Resilience in a Digital Age. Contact for further conversation.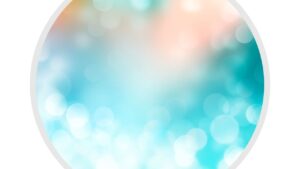 Personal Development Coaching .…..TRANSFORM
Do you need a change?   Want to navigate back to who you really are?  Lost sight of yourself?   Wish to empower and align to your authentic self?  In doing so, connect to your purpose and essence. Get back on track with personal development coaching.  Accept responsibility, evaluate decisions and gain power.   Re-balance priorities by reviewing and reflecting on the decisions being made that can lead to transformational change.   Be open to new possibilities and explore what success looks like for you! Having taught Executive MBA level students 'Personal and Professional Transformation' for a number of years at a top University I can support you through a facilitative process.  Rather than focusing on goal setting only, further reflect, explore and review for a more conscious you, as you move forward.  
Go on a journey of discovery. Align to your true authentic self and invest in your own life and future! With a mind, body, spirit approach along with positive psychology and neuroscience for wellbeing explore the alignment to your real self as you move forward. With support from an expert in leadership and personal resilience explore ways to find resilience that suits you. Together we custom design a package of sessions that feels right to you and fits your mission.
If you'd like to explore the possibility of working together click here to book a free discovery call.
Personal Confidence and Career Transition Coaching…….SHINE

Make the change and cultivating your confidence!
Looking for a meaningful career transition?  Lost confidence and wish to make the change?   Get support through personal and career coaching sessions.   Cultivate your confidence. With a background in higher education, I can help and support you to navigate this field.  With 30 years' experience in the field of higher education and Universities I can help you explore career change…. Contact for further conversation.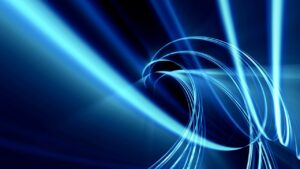 Executive Coaching to Develop Contemporary Leadership Styles
Stepping up to take on new responsibilities and want a fast-track way to appreciate up-to-date styles of leadership? If so, one-to-one executive coaching may be the support you need at this moment in time. Create true impact with contemporary know-how. Contact to have further conversation.